01. Company relocation project planning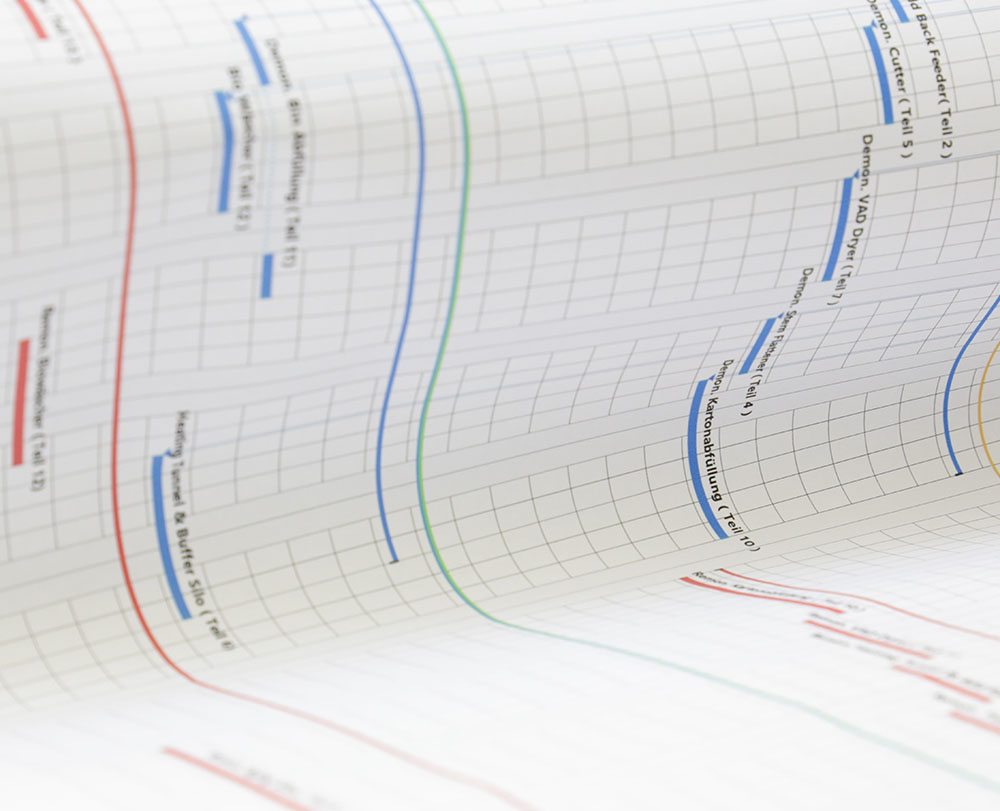 01. Company relocation project planning
Precise preparation for smooth processes
Every production relocation is as individual as a fingerprint. Which is why we harmonise our modular services with your ideas and the circumstances on-site. Our experienced project management also takes your specific requirements into account and analyses all the particular production-related and process-relevant aspects.
During consultation meetings, we show you all the building blocks needed to ensure successful and efficient execution. Right from the outset, we focus in particular on potentially critical processes – so that ideally, problematic situations simply don't happen.
The result is a concrete project plan that includes detailed work processes, special services and interfaces.
That creates transparency and forms the basis for seamless project workflows.
On-site consultancy meeting

Development of feasibility studies
Detailed project and workflow plan

Coordination of all processes
Experienced project management
02. Dis- and reassembly during company relocations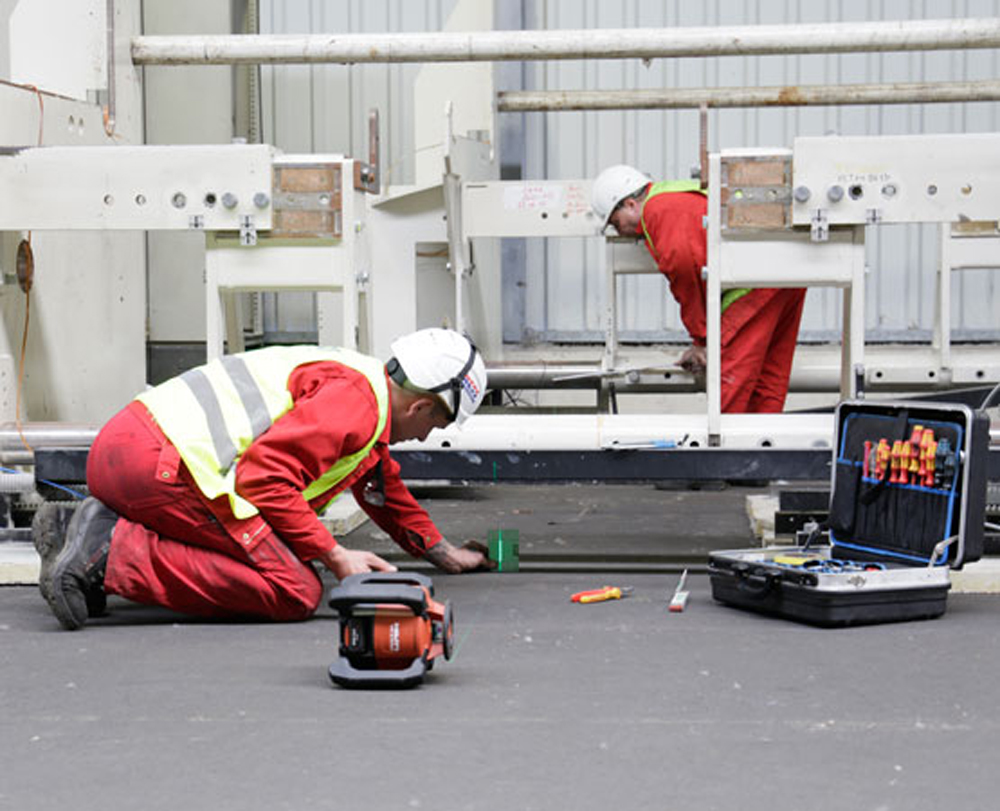 02. Dis- and reassembly during company relocations
A clear system for maximum reliability
Company relocations are always based on the scope of the assembly work. Our assembly experts work according to a clearly defined system, allowing Hess to complete the relocation of machinery and plant of all types.
Seamless documentation of the mechanical and electrical components and their disassembly according to Hess assembly keys guarantee secure completion. The machines and plant to be relocated are disassembled systematically into transportable units and prepared for transport. If complete disassembly is not necessary or feasible, the focus is on the idea size for transportation. For installation at the new location, the particular aspects of the construction type of the machines and plant are considered at the project planning stage.
As such, we create optimum conditions for on-time handover at your new location.
Documentation according to Hess assembly keys

Electrical dis- and reassembly
Measurement of plant layout

Set-up of machine geometry according to manufacturer instructions
Mechanical dis- and reassembly

Comprehensive assembly equipment
03. In-plant cross-conveyor transport during company relocations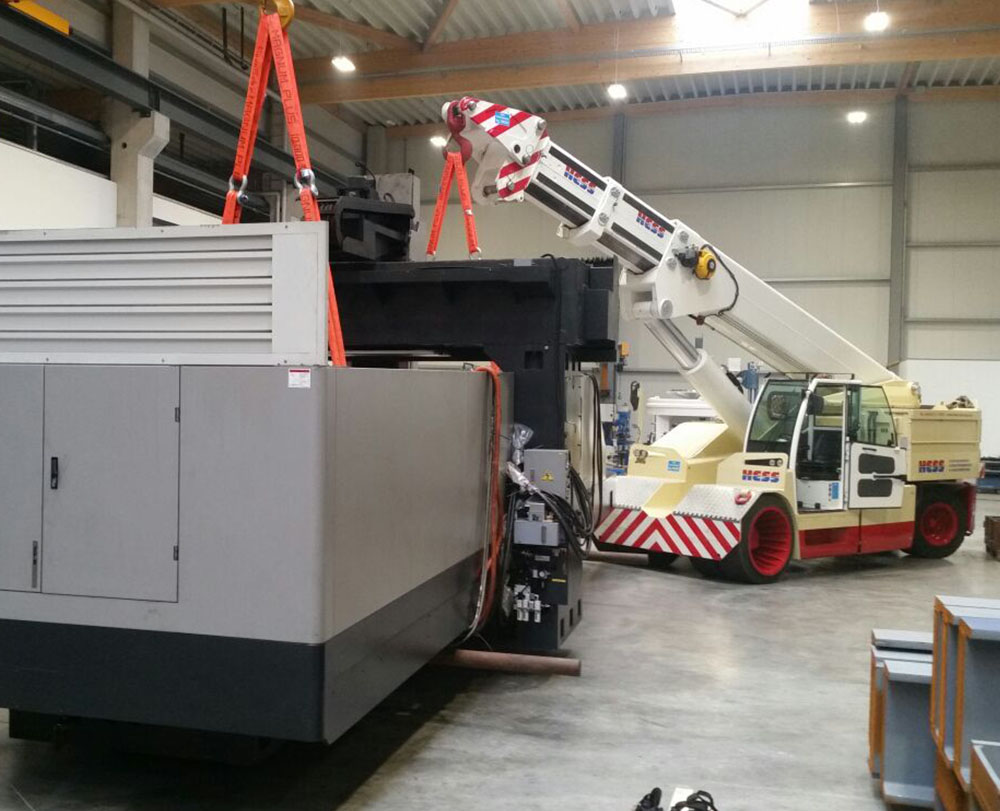 03. In-plant cross-conveyor transport during company relocations
Wide choice leads to the optimum solution
In-plant machinery and plant transport are technically particularly demanding. Especially when several machines and pieces of plant need to be moved at the same time within a company, or in closely coordinated time windows.
A wide selection of lifting and transport systems guarantees our ability to deal precisely with the specific features of your machines and your on-site constructional situation.
From safe removal and careful loading through to exact positioning at the final location, we offer you a safe and tailored transport solution for your company.
Special lifting and transport systems

Preparation of transport facilities
Experienced assembly personnel

Individually adapted services
Fast and safe implementation
04. Heavy load logistics during company relocations
04. Heavy load logistics during company relocations
First-class logistics for precise delivery
When relocating a company, precise delivery of all the machines and plant to be moved is a must – regardless of size and weight. Because delivery delays in delivery would cause the whole assembly engineering to falter.
It is therefore fundamentally important that we select the right process for your business and ensure seamless transport, even in the face of sudden hurdles. To do this, we focus on transparent transport services, from loading and route planning through to delivery at the destination – and select the most cost-effective or fastest alternative for you according to your needs.
We thus offer fully developed and first-class heavy load logistics during company relocations.
Careful selection of the ideal modes of transport

Road transport using our own fleet
Europe-wide road transport

Worldwide land, air and sea transport
Selection of most cost-effective alternative

Transparent transport execution
05. Foundation activities during company relocations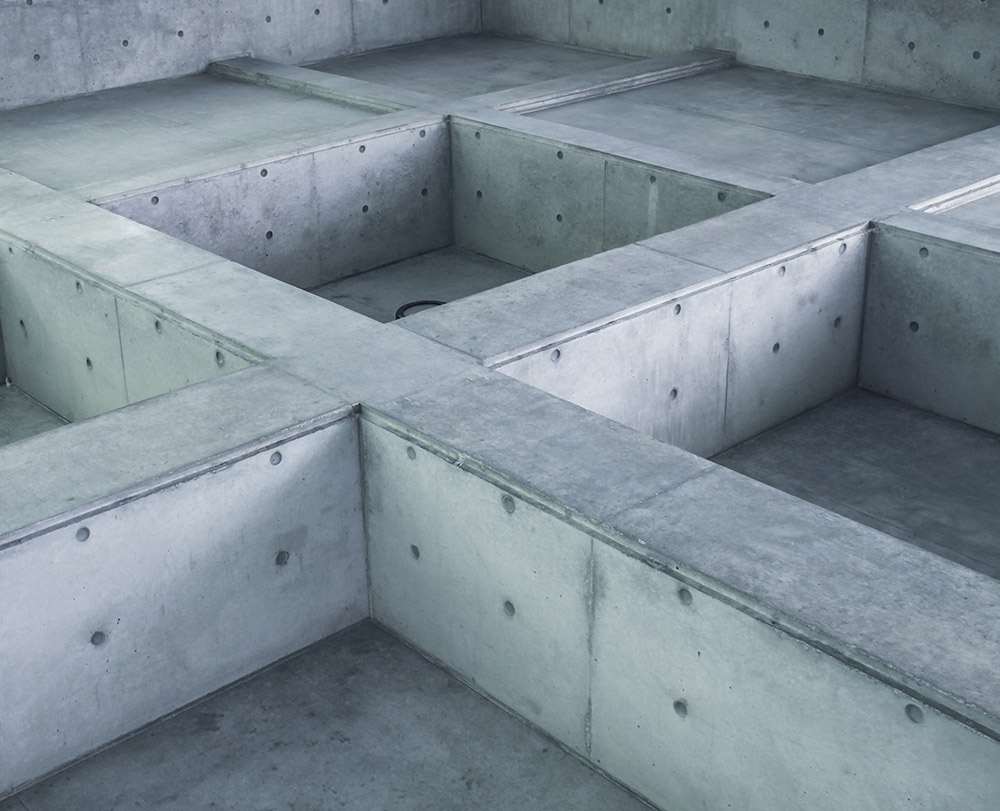 05. Foundation activities during company relocations
Perfect basis for machine installation
We believe that complete execution of your company relocation is not just about safely transporting your machines and plant, it also includes professional installation. In concrete terms that means: We are happy to handle the foundations activities for you.
This includes the positional calibration of machine installation elements as well as all related tasks – such as drilling core holes, pouring and under-pouring your machines with special mortar and sealing and coating floors.
Where necessary, our partner companies also handle the planning of machine foundations and take into account all the specifications such as bearing strength, tilt, permitted deformations and settlement, backed by an understanding of structural design and build dynamics.
Erecting of machine foundations
Pre-installation of guide fields

Pouring an under-pouring with special mortar
Concrete and formwork activities

Floor coating and sealing
06. Approvals pursuant to VDE and BGV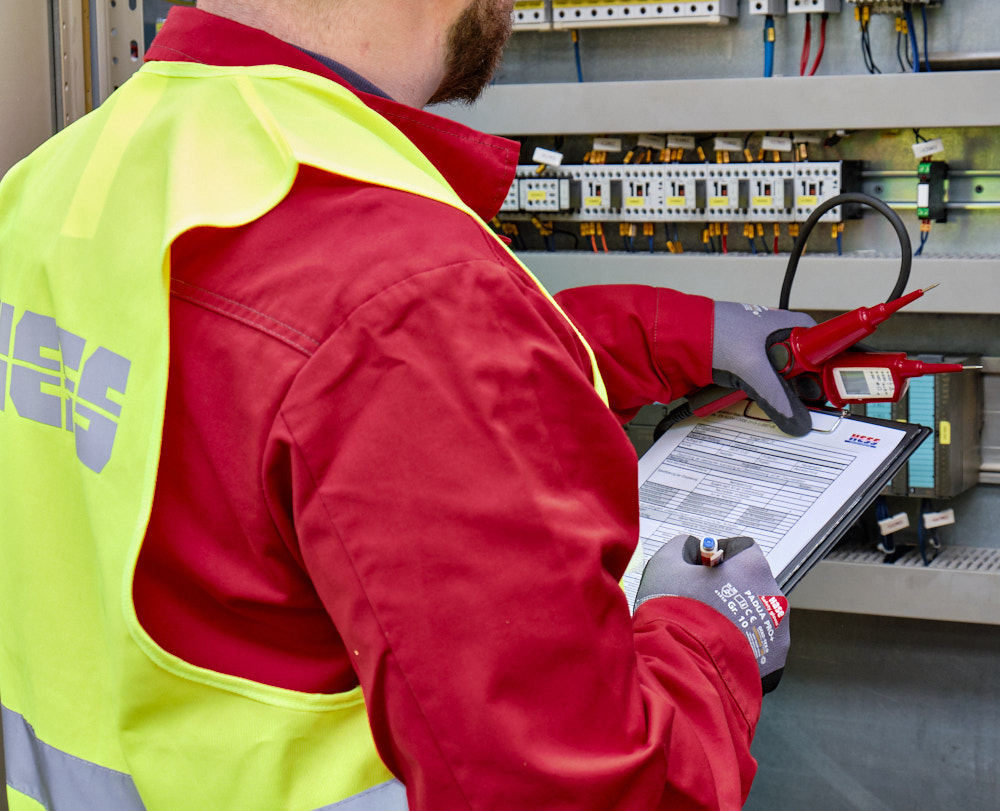 06. Approvals pursuant to VDE and BGV
Additional services for efficient operations
We want you to be able to operate your machines and plant safely and efficiently at all times – without disruptions and unnecessary down-time. To achieve this, we offer a range of additional services.
This includes tailored measurement pursuant to 'DIN – EN 60204-1 (VDE 0113-1)' Machine Safety, which we can handle for you as part of commissioning your production facilities. Such measurement is strictly mandatory following relocation and prior to re-commissioning.
We can also offer further testing to optimise your facilities. In particular where volumes are high and in environments that are susceptible to failure, measurements can serve to improve your production capacity utilisation, identify interferences and ideally eliminate these disruptions.
Fast testing following reassembly

Measurement pursuant to DIN – EN 60204-1 (VDE 0113-1) Machine Safety