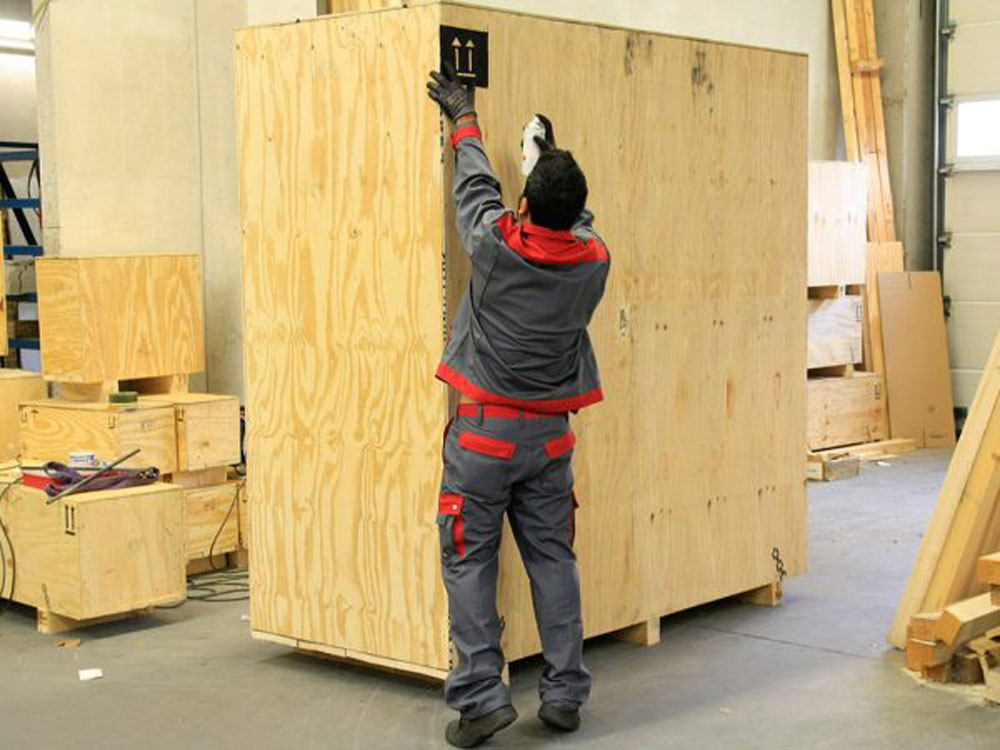 Expertise in packaging
As a globally operating machine transporter, our complete services include the safe and reliable packaging of the goods you wish to transport. This is handled by our subsidiary that specialises in export packaging – InduPac Küppers Verpackungs GmbH –from measuring and managing the packaging materials to expert packing of the goods.
So you can rely on all your goods for transport, regardless of their size and weight, being precisely packed in accordance with the applicable standards for land,air and sea transport – either on site at the point of assembly or in our packaging ad heavy goods warehouse in Düsseldorf.
Aluminium composite film packaging