01. Machinery and industrial assemblies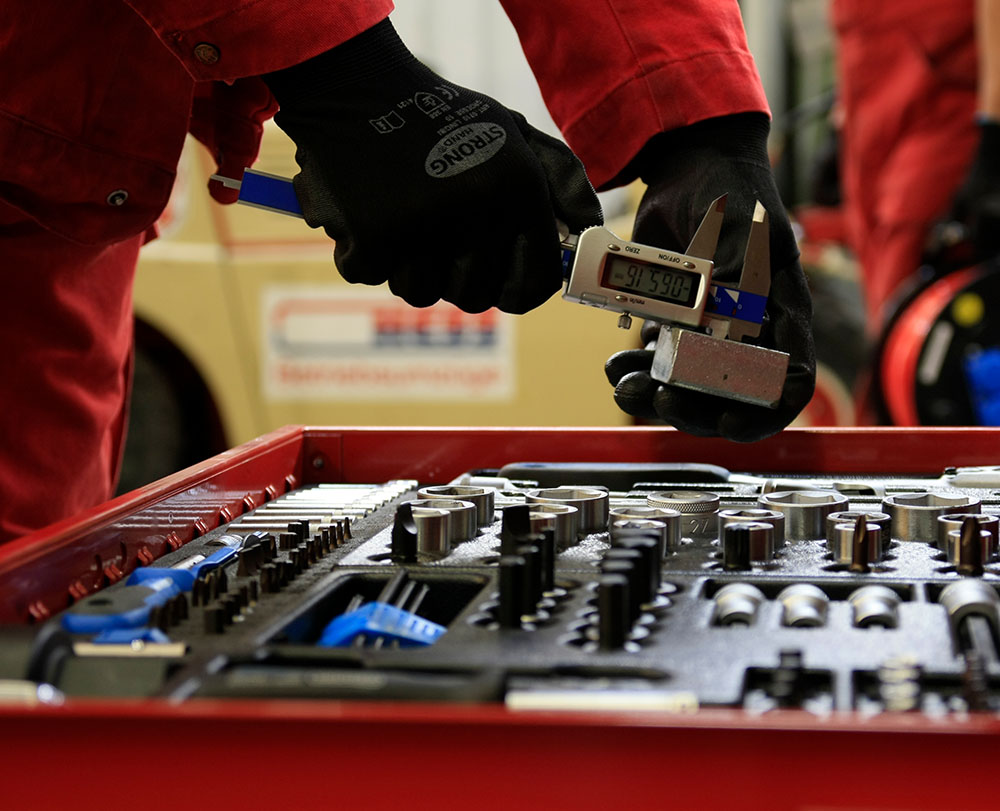 01. Machinery and industrial assemblies
Optimum assembly service
Whether plant new installation, dis- and reassembly of used machines or the assembly of complete production lines – we at Hess subscribe to the best possible service, which we deliver o you across sectors: from automotive and paper through to semi-conductors, machinery and plant installation.
Our teams of mechanics, electronics technicians and transport specialists boast comprehensive expertise and application knowledge amassed across numerous projects, which they successfully apply to cost-effective solutions for you. Our qualified service engineers handle and coordinate all the necessary steps from disassembly and in-plant relocation through to precision assembly according to proven Hess assembly keys.
This means we can guarantee you an optimum assembly service at all times.
Dis- and reassembly of used machines

In-plant equipment and machinery relocations
New installation of plant and machines
Recurring plant and machine assembly activities
02. Heavy Assembly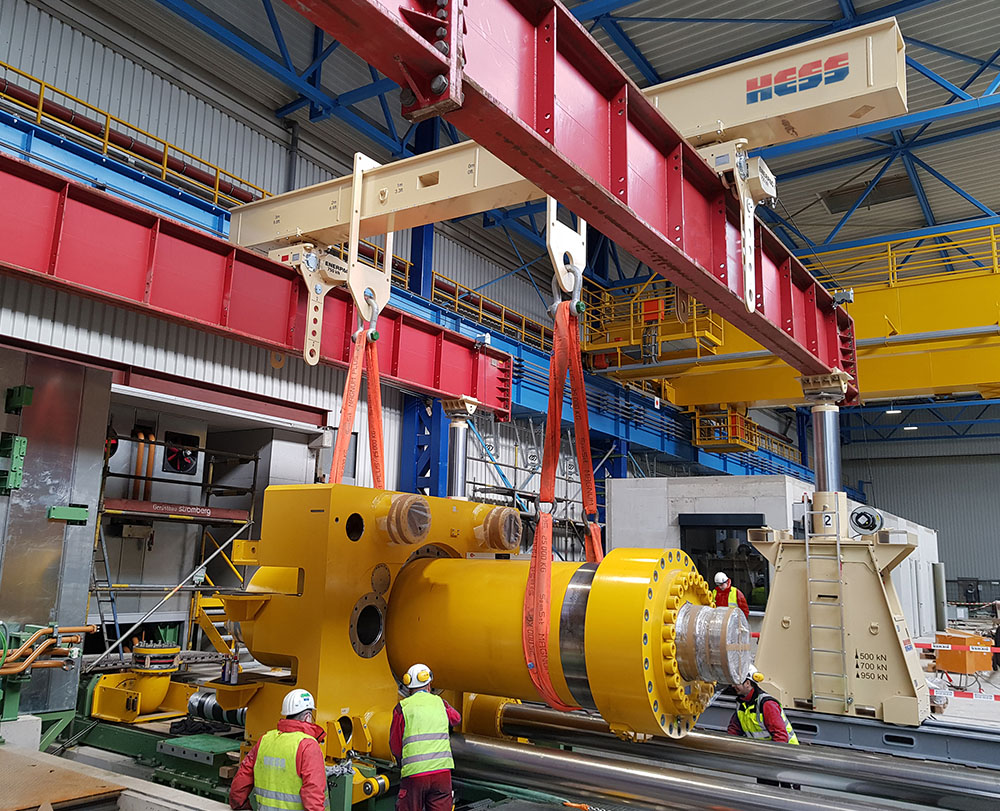 02. Heavy Assembly
Tailored assembly concepts
Heavy assembly demands solutions that are as complex as they need to be and as simple as they need to be. In particular when it comes to the cross-transport of particularly heavy machine parts and lifting over-sized components, a tailored assembly concept is important – one that is a perfect combination of the right means of transport and lifting tools.
We not only have wide-ranging experience in working with heavy loads, we also have the equipment needed. Depending on the project and specification, as well as hydraulic lifting gear, pick & carry cranes and mobile cranes, we also use a wide range of cross-transport systems and heavy-duty rollers.
So we can transport and assemble machines and components for you up to 400 tonnes.
03. Foundation activities during machine assembly
03. Foundation activities during machine assembly
Professional knowledge as a solid foundation
Planning machine foundations demands specialist knowledge of structural design and build dynamics. As well as the impact of the subsequent operation of your plant on-site – perhaps because of vibrations, point loads and dynamic loads, the loads associated with lifting components must also be considered.
In order to respond precisely to your individual on-site situation, we always foster a close relationship with experienced planning offices right from the early stages of the project.
We see wide-ranging foundation work as a fixed aspect of assembling machines – including, for example, positional calibration, drilling core holes, pouring and under-pouring components and sealing and coating floors.
Professional planning of machine foundations

Far-sighted cost and time planning
Cooperation with experienced planning offices
Comprehensive foundation work
04. Measuring technology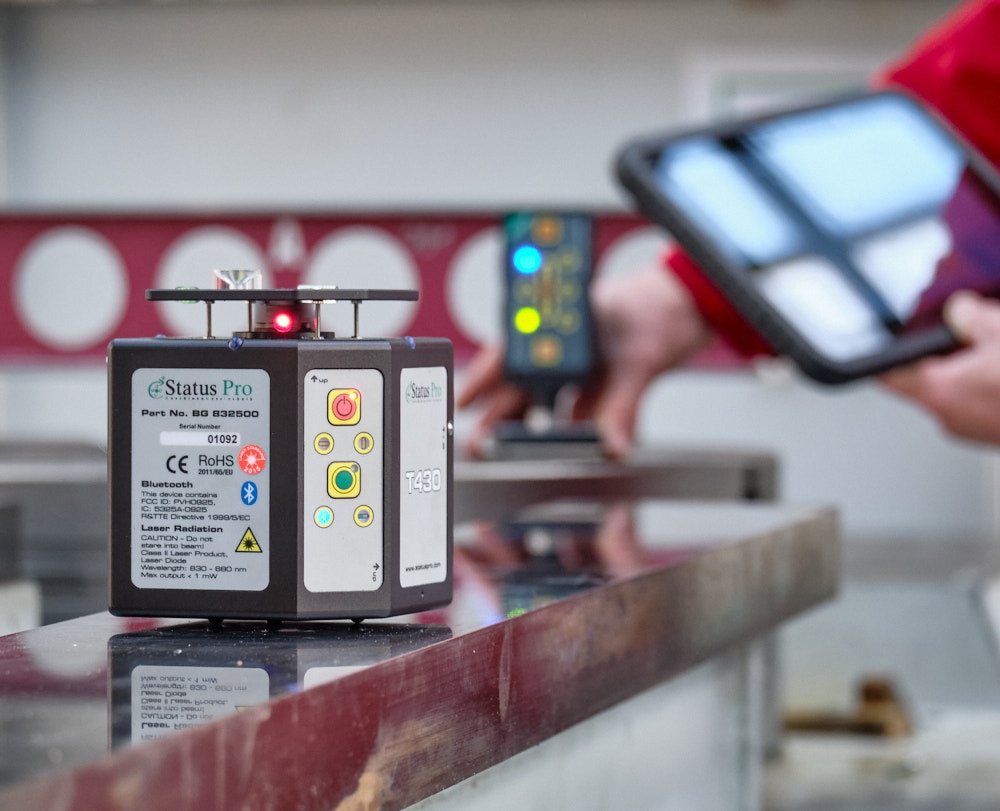 04. Measuring technology
Exact measurements for precise manufacture
Calibration of machine installation parts
If you need to newly install or reassemble tooling machines, our measurement technicians can complete all your levelling work and geometric measurements. We carry out all adjustments and checks on geometric machine structures using the right measurement processes as prescribed by DIN and/or manufacturer instructions.
Measuring technology: Calibration for machinery set-up elements
Where necessary, we also install positioning parts such as guides, which make complex lifting in and out and stoppages due to hardening of the casting material unnecessary.This allows us to start with set-up and positioning as soon as the machine arrives, yielding you enormous time and cost savings.
By using state-of-the-art measuring and adjustment systems, we can calibrate the parts we set up to a positional accuracy of +/- 0.5 millimetre per axis (x, y, z).
We therefore offer fully developed and first-class heavy load logistics during company relocations.
Positioning, measurement and monitoring of machine geometry

Pre-installation of guide fields, clamping and foundation plates
Measurement of guide elements on tooling machines

Measurement of machine installation parts
Laser measurement of machine systems

State-of-the-art measurement and calibration systems
05. Worldwide Service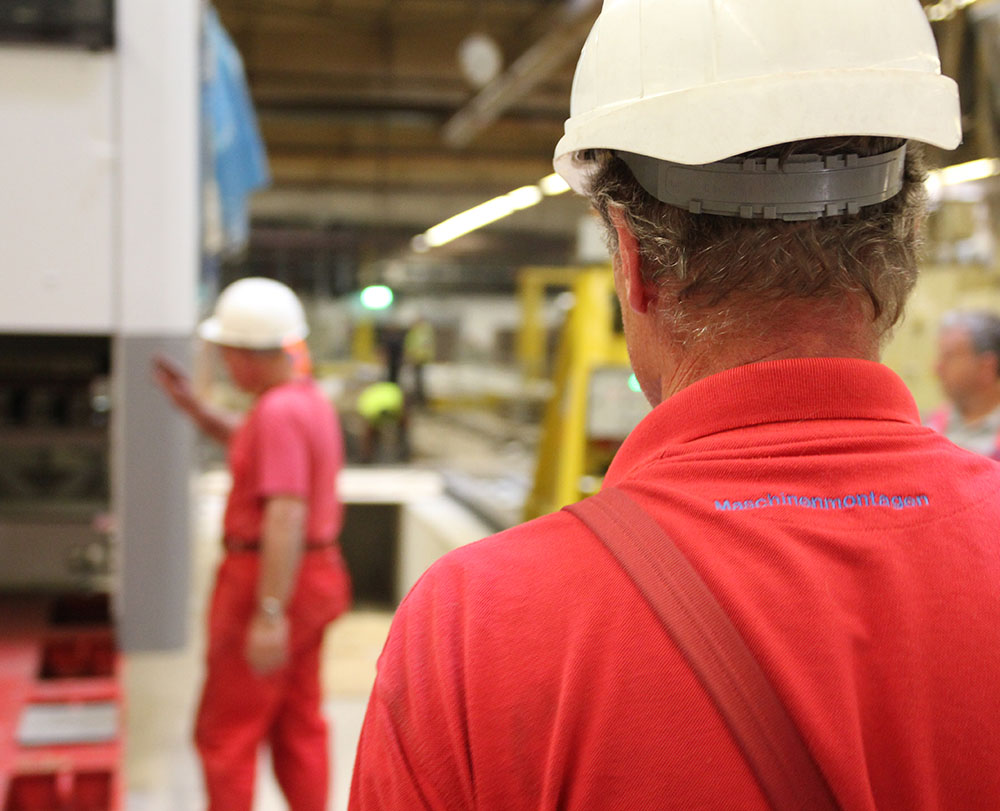 05. Worldwide Service
Premium quality worldwide
We consistently align our assembly services to our customers' requirements, and support you and your projects worldwide. In addition, we also offer a wide range of high quality, tailored services internationally, from project planning through to handling the complete assembly engineering activity.
Whether relocating machines overseas or from far afield to Europe – our qualified project leaders and professional assemblers are ready to serve you worldwide with great commitment. We stand out in this thanks to decades of experience and numerous assembly projects completed across all the continents and every sector.
Coordination of all foreign sub-contractors
Complete assembly engineering
Experiences project leaders and professional assemblers
06. Approvals and testing pursuant to VDE and BGV
06. Approvals and testing pursuant to VDE and BGV
The fastest route to start-up
We want you to be able to operate your plant machines as quickly and efficiently as possible following assembly. To complete our service package, we offer precision services and can advise you on every aspect of this far-reaching area.
We are able to carry out a number of tests and approvals processes for you immediately following assembly. These include approval and testing pursuant to DIN – EN 60204-1 (VDE 0113-1), PROFIBUS and AS-i Bus quality testing as well as approvals for swing and indoor cranes.
Fast testing following assembly
Measurement pursuant to DIN – EN 60204-1 (VDE 0113-1) Machine Safety