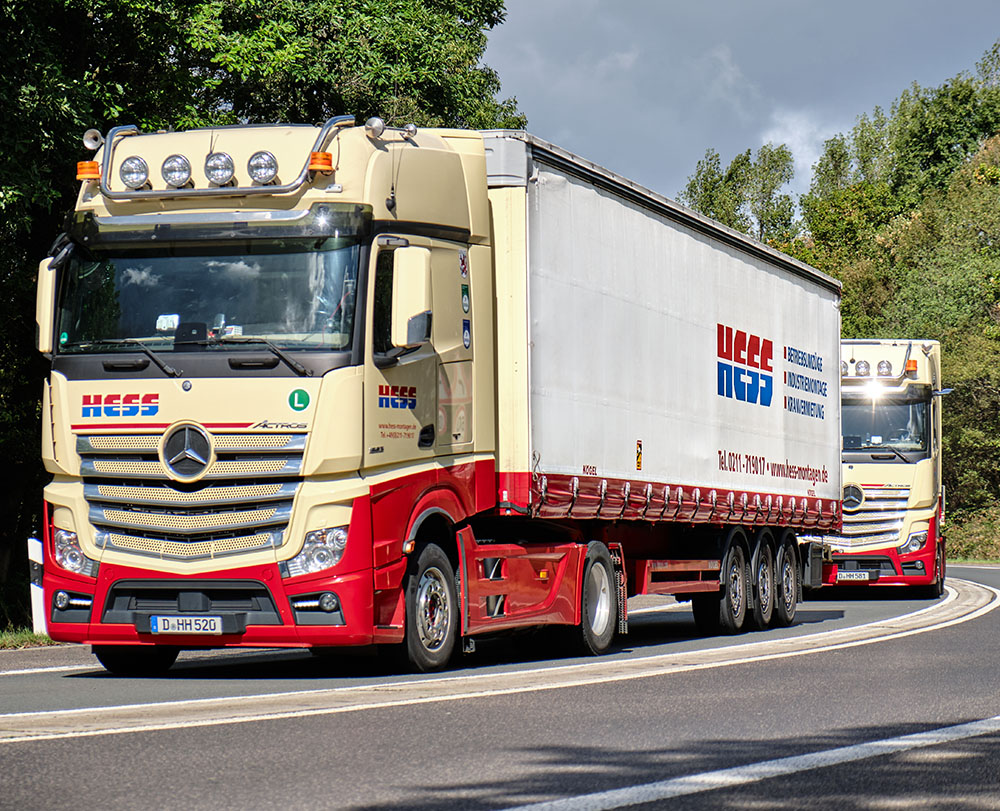 Logistics experts for transport without limits
Hess-Logistics is a subsidiary of Hess GmbH Düsseldorf and our experts in logistics concepts go far beyond the norm. Here too it is immediately apparent: the origins of Hess and Hess Logistics lie in heavy loads logistics.
The staff have a wealth of experience in national and international transport, and can access a global and collaborative network at all times. For you that means: optimum conditions for transport without limits – whatever the goods being transported.
Transport by land, air and sea

Including customs arrangements
Execution of national and international transport assignments