Carefully considered warehouse logistics, down to the last detail
Carefully considered warehouse logistics, down to the last detail
We are perfectly positioned to ensure optimum, seamless and, most importantly, safe storage of your items. Our flexible warehouse logistics for individual components through to heavy goods storage complete our 360 degree service to you.
Across three locations in Düsseldorf and Neuss, we can offer you more than 8,000 square metres of covered heavy goods warehousing over 20,000 square metres of open-air storage. Heavy goods up to 60 tonnes can be stored without problem.
We are happy to provide you with personal advice on all the options.
Packaging, conservation and cleaning
01. Covered warehousing & outside storage
01. Covered warehousing & outside storage
Large storage facilities
Our storage facilities are as varied as our customers. Whether new or used machinery, over-sized plant parts or heavy goods, palletised goods, long items or containers: we can store it all safely and reliably for you – for the short-term as well as the long-term.
We have large covered warehousing and outdoor storage available in Düsseldorf and Neuss. While our lifting equipment makes moving items weighing up to 60 tonnes into the covered warehouse easy, there are virtually no limits when it comes to moving goods in and out of the outdoor storage using our truck cranes.
Large storage facilities at three locations in Düsseldorf and Neuss

Problem-free transshipment of heavy goods and large volumes
Over 20,000 m² outside storage, some parts with rail and water access
More than 8,000 m² of heavy goods and covered storage for items weighing up to 60 tonnes
02. Machinery transshipment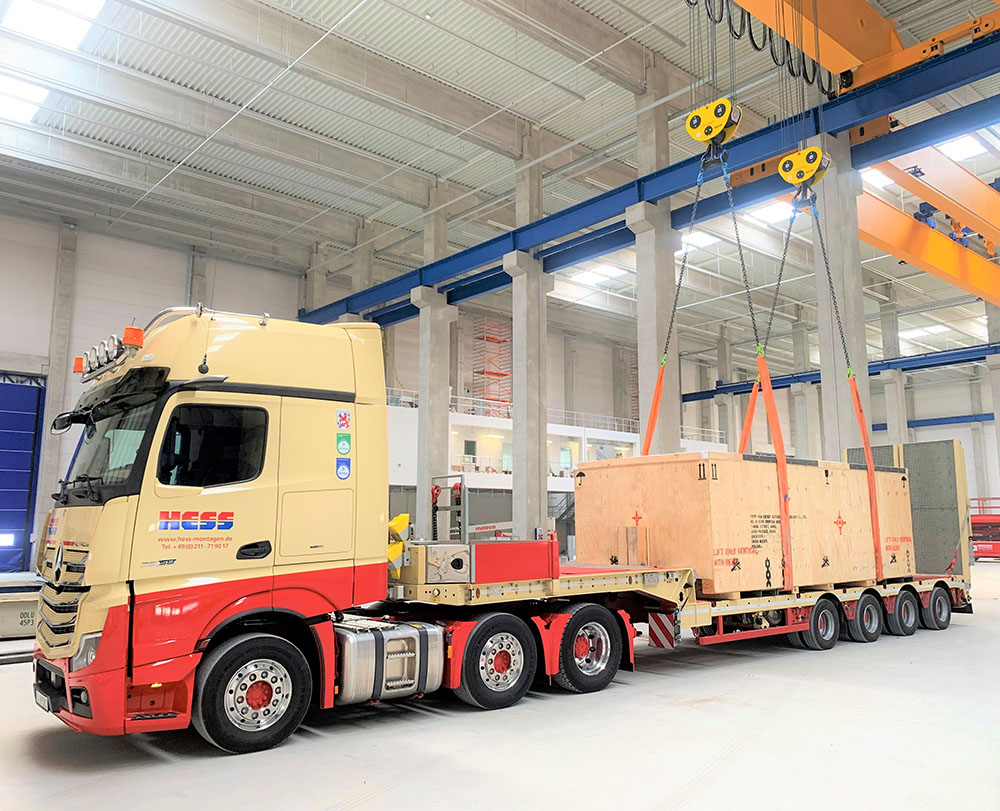 02. Machinery transshipment
Optimum warehouse logistics for heavy goods
In freight-forwarding, the transshipment of goods refers to the movement of items to the transport route – if necessary in connection with interim storage. Transshipment is often also necessary because goods cannot be transported immediately by a freight carrier. When transshipping machines and heavy goods, the logistics demands are higher than with traditional goods transshipment.
We offer you the best conditions for storage at our locations in Düsseldorf and Neuss – with suitable transshipment and storage facilities for all types of item. Furthermore, all our warehousing is equipped with heavy lifting gear and plentiful coupling facilities.
Transshipment of machines and heavy goods

Conservation and packaging
Warehouse logistics designed around machinery transshipment
Short and long-term storage
03. Packaging & Conservation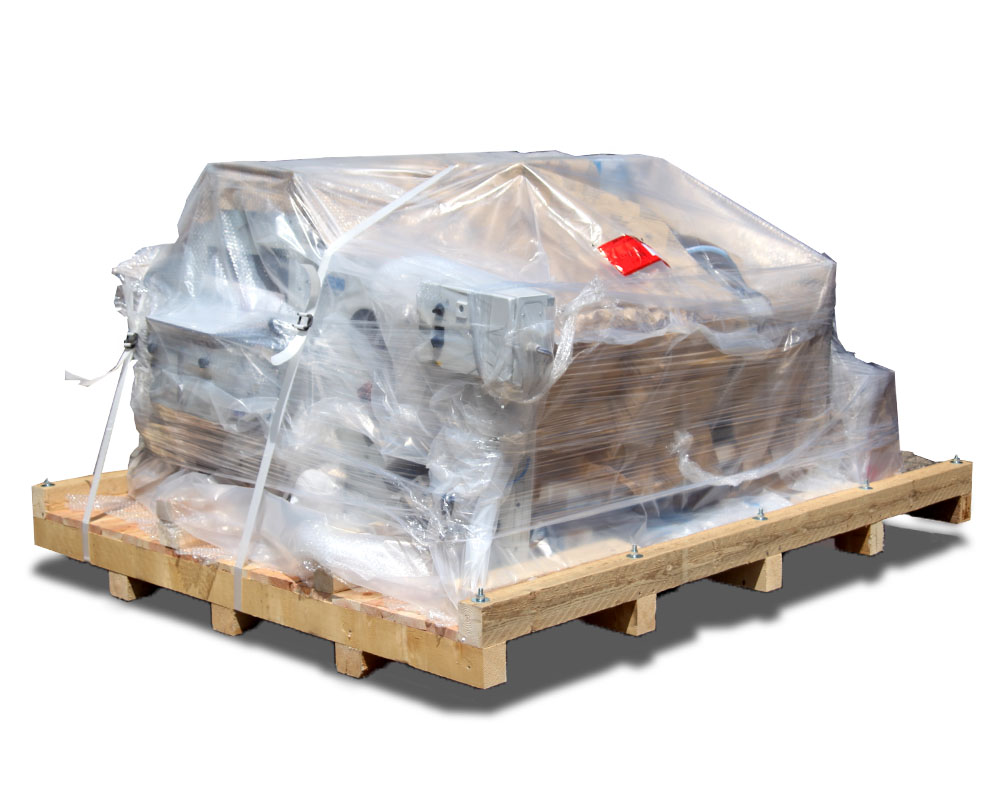 03. Packaging & Conservation
Reliable protection during storage and transport
When you put your machines into storage, it is important to us to reliably protect them against damage from the elements. As an appropriate counter-measure we can, for example, apply volatile corrosion inhibitors, or pack your machines in special cases with drying agents.
The extent of the recommended conservation and protection measures depends very much on what you need to store and for how long. One thing is sure: we find the optimum protection for every machine and for every item.
And to avoid any damage caused by harsh climatic conditions during further transport, we also offer the perfect packaging solutions for your machines.
Machine conservation and ongoing monitoring